[4.4+] AllTrans - Completely Translate Apps
AllTrans - Completely Translate Apps
Like Chrome translation of webpages, but for Android apps.
What AllTrans does
It replaces all text in an app in a language from one language to another at runtime.
Say for example an app is in German. A user selects the app name, and the required language conversion (say German to English).
Then whenever the user uses the required app, all the text, ANYWHERE in the app, are replaced by their English equivalents.
This is something similar to the way Google Translate works in Chrome.
Note - Due to a technical limitation, this won't work with many games. Nothing can be done about this.
ScreenShots and Videos
Below are some screenshots of AllTrans translating apps from Korean to English
Below are some of the screenshots of AllTrans app
Videos
A video (in English) showing how to use AllTrans by Gadget Hacks on Youtube https://www.youtube.com/watch?v=sKDtkmISi6k. Note that you don't need the Azure Key any more if you are using Google as the translation provider.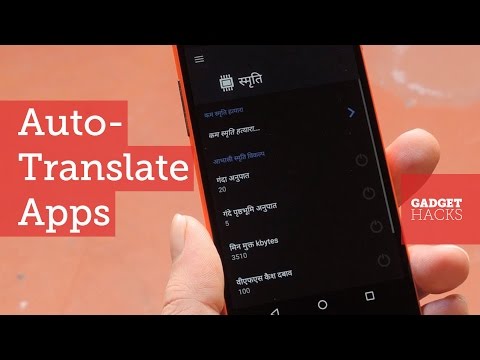 How to use AllTrans
Make sure "AllTrans" app is enabled in "Xposed Installer -> Modules".
Launch "AllTrans" app.
Choose the "Translate from Language" and "Translate to Language".
In the "Apps to Translate" tab, find the app you want to translate, click the checkbox next to it.
Close and restart the app you want translated - it should be translated!
Donations
If you like this project, buy me a cup of coffee! :)